Repo!
review, so...
#40 - Who?
They seemed to have developed a strange dynamic since that night.

A man thrust into a strange new world by a strange woman, subject to new powers that he wasn't too sure about, going from insufferable ponce to not-so-reluctant badass overnight, and ultimately choosing to walk a path of redemption to make himself someone he could look in the mirror and prove himself worthy of those he loved.

Another man with a conscience forced on him, charged by the Powers that Be to use his darkness to fight evil. Sometimes broody, sometimes reveling in his malice, loving and loved by a woman who refused to see what he could be capable of-
"Farley, are you talking about you and Lamont, or Spike and Angel?"
"...Yes?"
I originally had written this prompt as a less than subtle commentary on how they drew Farley in the comic novelization, his characterization, and his ultimate fate (having his neck snapped by Shiwan in retaliation for his boasting. Nice.) In the end, it came across as a little too weird and fourth wall-y, and so it got chucked. But at the same time-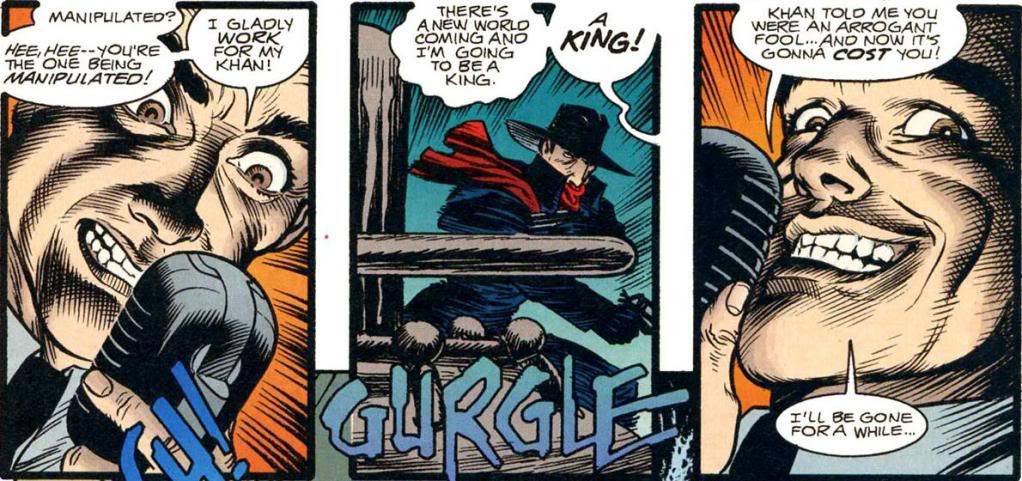 Can you blame me?
Long story short - wanted to write something, didn't feel like redoing my
Current Mood:

amused

Current Music:

Rob Zombie - American Witch